Box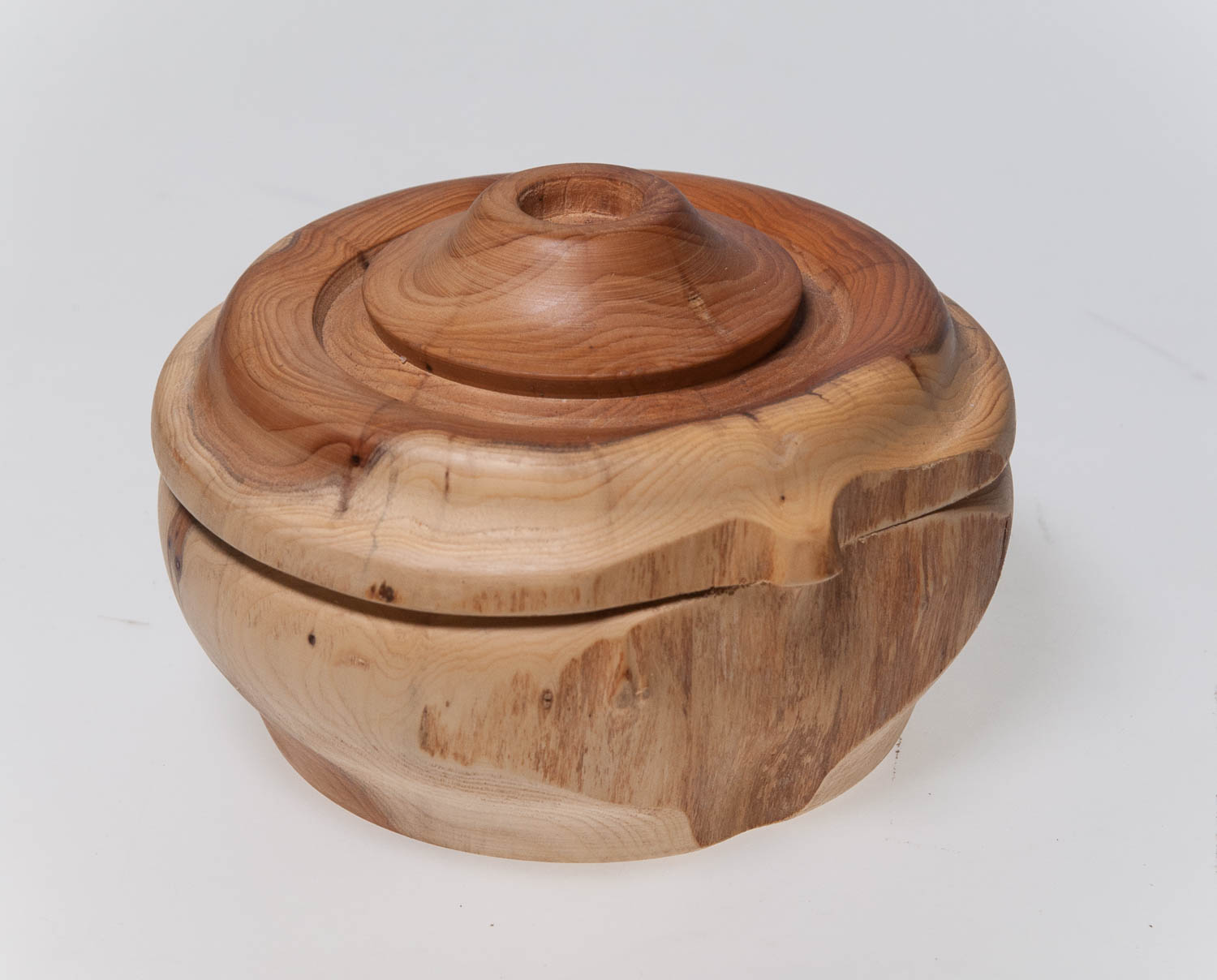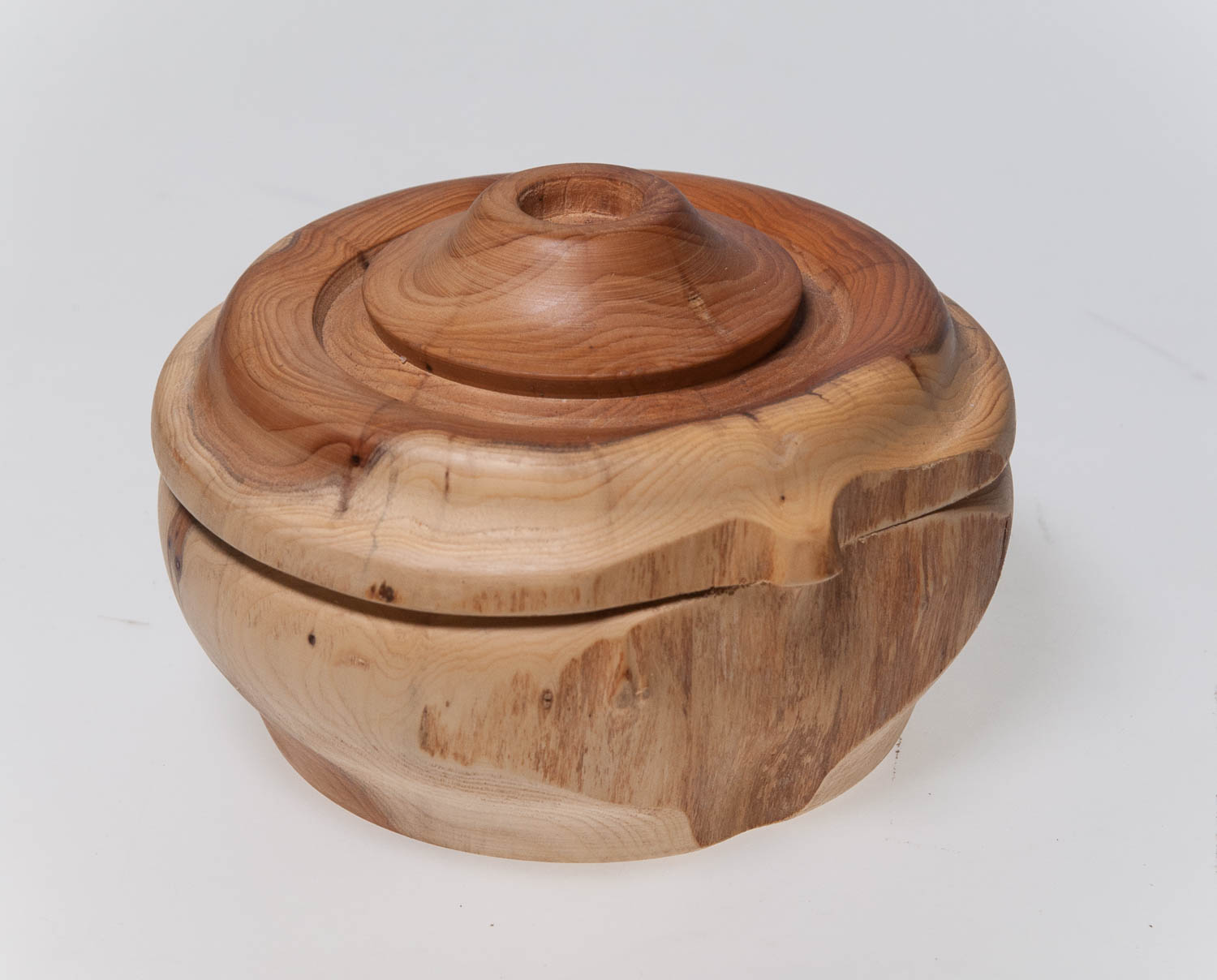 Box
English
This one of a kind, handmade box is made from Yew wood.
The lid and box are made from the same continuous piece of wood. It's 12 cm in diameter and measures 8,5 cm in height.

Nederlands
Dit handgemaakte, unieke doosje is gemaakt van Taxus hout.
Het deksel en potje zijn gemaakt uit 1 doorlopend stuk hout. Het is 12 cm in diameter en is 8,5 cm hoog.